QJH Bulldogs Prepare for Their First Game Against the Buffaloes
Codi Kentner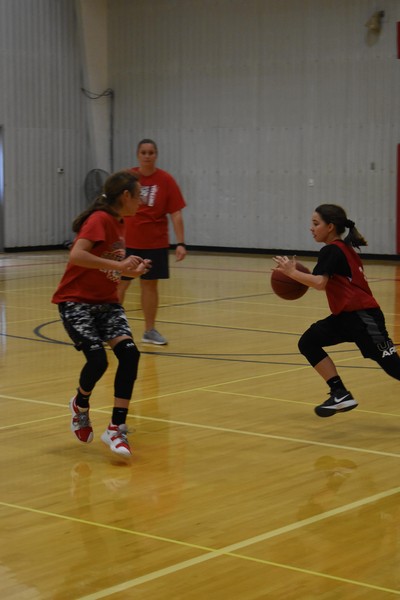 The Quinter Junior High girls' basketball team began practicing on Tuesday, October 16 in preparation of a new season. The team consists of seven returners and 12 new teammates.
The returners include eighth graders Cashlyn Kvasnicka, Leah Anstaett, Ryleigh Hargitt, Paige Bell, Kaitlyn Countryman, Bryton Mesch, and Anna Briggs. After winning only one game last year, the team is eager to begin their season with a win.
"I'm excited because I think we will do good this year if we work hard in the practices leading up to our first game. We have already improved so much from last week," commented Briggs.
The 12 new faces include seventh graders Saige Betz, Kennedy Werth, Mackenzie Reinert, Karissa Haldeman, Caybrie Kvasnicka, Mary Dionne, Kelsey Selensky, Brandy Blackwood, Josie Stewart, Trudy Wolf, Madison Reinert, and eighth grader Jazmin Luna.
"I think the season will go good this year because we have a lot of players so we can have more scrimmage games in practice. I think we will play with every team and I'm excited for our first game," commented Caybrie Kvasnicka.
The QJH girls basketball team will open their season at home against the Rawlins County Buffaloes on November 1. The A-team tips off at 4:30 p.m. The B-team will follow the conclusion of the B-team boys' game.