Working...

Six Qualify for State Track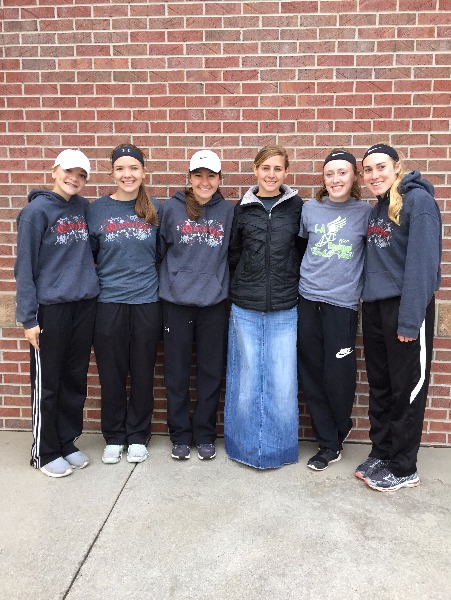 Six members of the Quinter High School track team qualified for the State Track & Field Meet in Wichita. Sarah Bird and Evie Gruenbacher both qualified in individual events. Bird, Gruenbacher, Rebekah Kitch, and Brooke Blackwill qualified in a relay with Ashley Miller and Sydney Ruckman qualifying as alternates for the relay. The Regional Track Meet was held in Hays at the Fort Hays State University Track & Field facility on Friday, May 19. The QHS girls' team finished in fourth place overall after scoring 40 points.
The 4x800 meter relay of Blackwill, Gruenbacher, Kitch, and Bird finished in third place (11:21.01) and qualified for the State Meet. Bird finished fourth in the 1600 meter run (6:16.15) and second in the 800 meter run (2:36.90) qualifying for State in both events. Blackwill finished sixth in the 300 meter hurdles (53.79).
In the field events, Bird won long jump (16'5") also qualifying for State in that event. Gruenbacher finished second in the triple jump (32'8.75") qualifying for the State Meet. Abby Herl placed fifth in the javelin (98'2"), narrowly missing a trip to State. Kylie Crist followed Herl in sixth in javelin (95').